We are a privately owned physical therapy practice in Ashton, Idaho and Island Park, Idaho. We provide outpatient services, and we are able to take care of your needs from the very beginning until you are fully healthy and functional again.
Our Providers: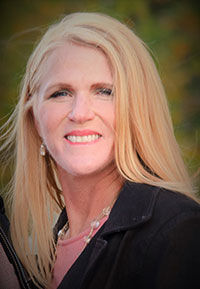 Cris A. Walters, PT, DPT
Cris graduated from Northern Arizona University in 1994 with a Master of Physical Therapy degree. She also received a bachelor's degree in Exercise and Sports Science with an emphasis in Chemistry and Physical Science from NAU. She later completed a Doctor of Physical Therapy at the University of Montana. She has many years of experience in orthopedics and spine care, total joint rehabilitation, gait analysis, geriatric rehabilitation, and manual therapy.
Cris has a special interest in manual therapy techniques, regenerative medicine, and human performance in sports. She is certified in dry needling and uses many joint mobilization/deep tissue mobilization strategies to assist her patients.  She believes that a positive attitude and caring atmosphere can assist patients in recovery and living life to the fullest.
As a native of Rexburg, Cris loves living in this area. Prior to returning to southeast Idaho in 2001, she worked in a busy outpatient clinic in Utah that was heavily based in spine care and manual therapy using a mechanical diagnostic approach. She has many years of experience treating patients in the rehabilitation division of a skilled nursing facility and in a home-based setting. From a young age, she was fascinated by human movement and the art of caring for others. She has been privileged to participate in humanitarian efforts in West Africa to help teach healthcare workers some skills to rehabilitate those in their native communities.  She is also a UESCA certified ultra-running coach, a level 1 NICA mountain bike coach, and is on the Board of Directors for a local health center.
Cris is the married mother of three children who are the loves of her life. She has many personal hobbies including, ultra-marathon running, reading, mountain biking, climbing peaks, snowboarding, cross-country skiing or anything that takes place outdoors.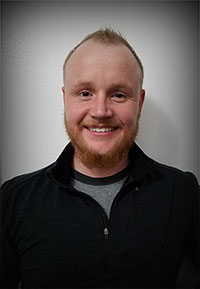 Chris Cook
Chris Cook is our Massage Therapist and PT Technician.  He has lived in the Ashton area most of his life and graduated from North Fremont High School in 2006.  He then studied at the Utah College of Massage Therapy and graduated in 2010.  He has worked for Alpine Physical Therapy since 2012 and enjoys interacting with the patients from the community he grew up in.  He and his wife have two boys and currently reside in St. Anthony.  When he is not working, Chris enjoys playing basketball, building and repairing computers and spending time with his family.